Stop Working So Hard To Get Clients
Your Problem Isn't That You're Not Good Enough.
Your problem is… people don't understand what you REALLY do.
You get excuses instead of more money.
You feel like you're chasing people. You feel like nothing is working.
What If You Could…
Only work with your dream clients instead of ones out of desperation.
Raise your rates and not get push back.
Finally get the recognition you deserve.
I Lacked The Gift Of Message Clarity
I had to figure out how to get clarity on my own.
I had to learn how to help my clients get message clarity so they could stand out and get people interested in their services.
Using My Nail Your Sales Message System I…
Helped a wedding photographer separate her services from the gazillion other wedding photographers, and book 4 jobs faster than she ever has before.
Helped an entrepreneurial wife get such message clarity that her husband finally understood what she did and became more supportive.
Helped a new entrepreneur save time, money, and frustration when she figured out she was offering the wrong thing to the wrong people.
3 Practices Of My Nail Your Sales Message System
1. Find Your Unique Super Power. No one can solve the problems you are uniquely qualified to solve. Take advantage of that.
2. Master Your 1 Sentence Pitch. Say goodbye to confusion and doubt. Learn how to streamline your marketing and get sales without feeling "icky".
3. Use Your Personality To Find Your Peeps. There is power in being a small business owner.
Work With Me.
Nail Your Sales Message System is offered in both a group settings and one on one sessions. Please click here to schedule a private, Message Clarity Assessment to find out what you need to say to attract your ideal clients.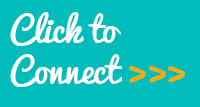 The Other About Me.
So I'm That Jalanda James girl.
I'm an award winning Fortune 100 Sales Rep turned Sales Message Super Hero.
I can hear anyone's story and figure out what they should be selling– even if they aren't an entrepreneur.
As a videographer, I have 120 seconds to tell people why they should hire you. Clearly, your life is more interesting and crammed full of more than 120 seconds worth of details. Knowing what to include and what will sell requires skill. Anyone can record a video. But it takes skill to record videos that sell.
My Super Power Was Learned The Hard Way.
To become an award winning sales rep, I had to quickly figure out why my product was better than the others. I had to Nail My Sales Message. This was drilled into me and stumbled upon in the field. I learned it, made crap loads of money, and went on to live happily ever after.
Not! If only that were true. I love selling but hated what I was selling. I wanted to be more creative. So off to video school I went. I ended up being a top student. (Of course, my Super Power was in full force).
What It Really Takes To Run A Business.
What this girl didn't know was how to be an entrepreneur. I invested in ALOT of coaches and programs. Most were bad. I know I needed a hook: A hot sales message. I needed to nail my sales message in order to succeed.
But no coach could help me. They wanted to discuss my limiting beliefs, stretch the process out over months, assign useless homework assignments, overwhelm me with materials, or tell me to Google it. I just wanted a sales message.
Because I didn't Nail My Sales Message I didn't have a foundation to build my business marketing on. I struggled with what to blog about. So I go months without blogging. I didn't know what kind of PDF I should put up. So I put up the wrong ones that gave away the farm and didn't yield clients. I didn't know what to make videos about. So I made tons of the wrong ones that get me "You're Awesome" emails and no clients. I didn't know how to describe my services. So I was always discounting them out of desperation and detriment to myself.
It Got Worst.
I make a ton of mistakes. I bought a gazillion domains. Created far too many websites. Put out confusing offer after confusing offer. And failed. Failed. Failed.
I failed so bad, I had to go and get a "real job". Yikes! Luckily, that "real job" only lasted for 3.5 days. (Another story for another day).
Then one day, I decided to become the coach I had been looking for all these years. I had to remember the sales training that was drilled into me by those top companies. I had to remember the incredibly harsh but helpful advice my managers had shared with me. I had to put my award winning sales rep cap on.
And You Know What Happened?
I Nailed My Sales Message. Within weeks of doing it, I landed $11,000 in sales and earned more per job than I've ever done before.
I no longer felt like I was "selling myself". Or talking people into working with me. Instead I felt like I was speaking with people who were excited to work with ME. Sooo different. And that's what I want for my you.
Who I Work With.
You are an amazing coach, business owner, practitioner, or a service based business owner. You're tired of being a best kept secret and you're ready to earn the money you know you deserve. You are either just getting started, already have clients and want more, or you're tired of working so hard to explain your idea to others.
How I Work.
I hate coaches who seem to be pulling crap out their ass. I like systems. I'm a super analytical person with a slight learning disability. (So excuse the typos. They will not be in your sales message;-).
Your sales message will not be based solely on my opinion. I use established sales strategies and methods to help you uncover what people really want to buy. I'll walk you through my system of creating a sales message that really works. You will Nail Your Sales Message working with me.
Who I Won't Work With…
I'm probably not a match for people who don't need help with their sales messaging. If all you need is a video recorded, there are plenty of other videographers who will gladly care less about your sales message and point and shoot whatever. I create sales videos that get clients not videos.
I'm also not a match for people who need to get approval from a team of people. I worked in Corporate America for many years, and learned that things have a way of turning into the telephone game. By the time the sales message gets approval, it looks nothing like what I suggested and feels like a grand waste of time. I prefer to work one on one with decision makers.
My Coaching Style.
I'm on a mission to help entrepreneurs get rid of wishy washy messages that keep them from making money they deserve.
But I'm not your typical coach.
I won't ask you to journal. I won't discuss your limiting beliefs.(Which i belief is a cop out for some coaches who don't know the answer). I won't hold a space for you. (I don't know what that means). None of that "woo-woo" stuff.
I'm a former sales rep. That means I'm into very tangible results. I don't do vague well. I hate incomplete stories.
Therefore, I believe direct language is better than subtly. No that doesn't mean I will be rude and call you a dumbass. But it does mean I will call you out and make you speak in tangible terms. This also means I won't agree with you, just because I want you to like me. Or because you seem delicate.
In fact, I learned this the hard way i.e. wasted time and money. Now whenever I go to a workshop, I tell the instructor instead of saying 2 good things and 1 bad thing to me, tell me 3 bad things and 1 good thing. I'm not paying you to stroke my ego. I'm paying you to help me get better.
(If you believe this. You're gonna love working with me. You'll walk away with periods. Not question marks.)
Book A Date With Me!
Sign up for a private, Message Clarity Assessment to find out what you need to say to attract your ideal clients online. We'll spend about 20 minutes chatting and you'll see what all the fuss is about.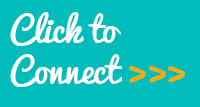 My Quick Bio.
Jalanda James is an award winning Fortune 100 sales rep turned Sales Messaging Coach. She helps service based entrepreneurs figure out what to say to get people to buy. Find out what you need to say to attract your ideal clients online at JalandaJames.com