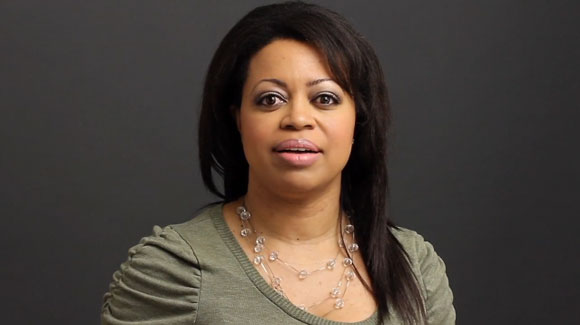 Ok. You know how the Hair Dresser's hair is like the worst kept in the salon? That's how I felt. I'm always telling people they need a Homepage video, but I didn't have one myself.
So I decided to record my own video. Yea me. Wrong!
The 1st time I recorded it, I learned why you shouldn't record by yourself when wearing an unruly wig. Seriously, check out my hair above.
So after all that work, I had to re-record it all over again. Only this time, instead of flowing naturally, I tried to recreate my prior masterpiece sans the unruly wig.

Here's Where I Went Wrong
Strike One. I don't usually pick the song out prior to recording. But because this was a redo, I had the song in my head. If you watch any of my prior videos, you'll see I'm partial (obsessed) with the slower paced music. I usually like to edit the video and then try to pick up on the rhythm of the final story. So the song choice is my last step. Yet for this video it was the first.
Strike Two. I recorded very late at night. For some reason, my recordings always happen at 4 am. I'm too exhausted and apparently waaay mellow.
Strike Three. I discovered that when I speak, I furrow my forehead. Badly. So I figured out an instant, no surgery solution to my furrowed forehead: Move my face as little as possible. If you look at the video I did a pretty good job.
Unfortunately, I failed to modify my voice.
So the final video looks like I'm trying to hypnotize people into a trance. Soothing Voice. Motionless Face. "Do A Video With Me". It cracks me up everytime I watch it. It's soo funny how mellow I am. It's so not me.
So I'm re-recording my home video this week. It's waay more upbeat and really translates how fun I am. But I did learn to not record when I'm tired and don't try to match the mood of the music. Just be and let it come naturally.
That's why I love video. It's so affordable and easy to do these days. You can evaluate and redo things you may have not paid attention to before.
So what things have you tried and had to redo again? Please comment below.