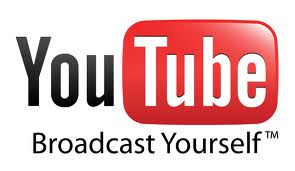 One of the best things you can do for your blog is to add a video to your post. It doesn't even have to be your own video, although that will help in building rapport, in the long run.
Google judges your site based on a variety of values. Some of them you can control. Some of them you can't. One of the values that you can control is your bounce rate. Your bounce rate is a statistical number that summarizes how long someone stays on your site after arriving. This number is expressed in percentages. The lower the number the better. If 5 people leave immediately after arriving to your site, that is an 100% bounce rate.
How To Reduce Your Bounce Rate
By placing a video on your site, you can reduce your bounce rate and extend the time visitors stay on your site. Of course, it would be great if the visitors watched the entire video all the way through. If not, the seconds that they spend assessing the video count positively towards your site.
Ok. so now that you're sold on adding a video to your site. You'll discover that after selecting the "share" button on Youtube you'll be presented with the embed code. Take the embed code and place that in the body of your website. Make sure the HTML tab is selected if you're using WordPress and not the Visual tab.
If you view the video on your site, you'll notice either black bars on top or the side even though your video is an HD video.
How To Remove The Black Bars On A YouTube Video
There is a bug in YouTube. To get rid of the black bars in YouTube video all you have to do is add +30 to the HEIGHT number of the ORIGINAL embed code as provided by Youtube. (See the video below if you don't know how to embed a video to your blog).
So if the embed code says 580px X 326px the new code will be 580px X 356px. And you're done. You'll now notice your videos won't have a black bar anymore. 30 is a good starting point. If you may need to finagle it a little to get it just right.

Ok. i hope that helps you create better looking embed video and get rid of the black bar on Youtube videos.