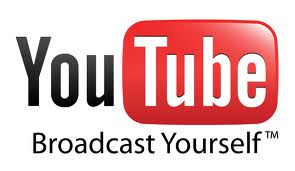 People often ask how to get more views on YouTube. While most of my marketing videos aren't as successful as the ones I create and rank for my clients, I've learned a few things while ranking their videos on page 1 of Google.
1. Choose A Keyword That People Are Searching. This seems soo obvious. But I struggled with this. My business model is based on creating videos for small business owners located in NYC. So a lot of my keywords are based on attracting local entrepreneurs. Unfortunately, local keywords aren't search as much as other keywords.
I recently, ran an experiment with my last 3 video shoots. All 3 entrepreneurs are based in New York City. I chose obvious keywords that people would search when seeking their services.
I've ranked 2 videos in the #1 Video Spot on Google for
– Public Relations NYC ( Thea Zagata)
– Graphic Designer NYC (Beatrice Johnston)
(Go ahead check it. Go type either keyword in Google and click on the video tab).
The problem with the 2 videos above is while people will choose those keywords to find those businesses, and they are in the #1 video spot, they aren't getting any views.

2. Add Local Keywords With Other More Searched Words.
For the 3rd video above, I tried something different. Video 3 is ranked #2 in Google video results. I decided to rank for a more searched word that wasn't location based. This video is growing in views daily faster than the others.
How To Get More Views On YouTube?
So the morale of the story is to add two keywords in the title of your video: one location based and one more searched. I would add the more searched word first followed by a | and then the location based keyword.
The only success I've had for a location based keyword is New York Apartments For Sale. If you Google that keyword, the first 2 video results are mine. One video is well over 10,000 views. Wish I wouldn't change channels so much, I could really use those views now.
How you had success with getting views on your Youtube video? Please comment below.