5 Surefire Ways To Get More Clients
Are you tired of launching programs that no one signs up for?
Are you tired of being a "best kept secret"?
Do you want to fill your programs on autopilot?
JalandaJames.com is about doing and learning from doing, because we all know that this little bit of extra effort pays off in a big way.
I'm about sharing everything you need to know to create – no noise, no theories, just solid business advice that works.
As proof, you can get my best case study for free, right here. In the case study, you'll discover:
 The best ways I've gotten clients for my business.
 How to clearly identify who will purchase your services so you're consistently booking clients you love to work with.
 How to share your message in a way that inspires people to take action and doesn't feel "hypey".
 The perfect way to generate referrals on demand without leaving your home.
 How to instantly bump up your brand a notch or two.
Sign up below to receive subscriber-exclusive updates as well as the "

5 Surefire Ways To Get More Clients

" Case Study:
FOR THE SERIOUS ENTREPRENEURS ONLY
Are you JUST looking for a video for your business?
Then I'm NOT your girl.
It's nothing personal, it's just I'm on a mission to help women entrepreneurs build lucrative empires in the shortest amount of time possible.
I learned the hard way that a video by itself does not sell anything. A video has to be apart of a cohesive marketing strategy in order to be effective.
So how can we be sure we won't waste each other's time? Simple:
If you don't just want a video that just "looks good", but one that makes a difference
If you don't want to hide behind the scenes, but want to put yourself out there and become a leader
If you want to build a real, cohesive personal brand and not rely on hodgepodge marketing
Then this site and this newsletter is right for you.
If this sounds like you, please sign up to get my free case study as well as my subscriber-exclusive updates!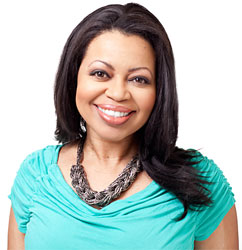 I'm Jalanda James, a Former Fortune 500 Sales Rep. turned Filmmaker + Launch Coach.
I help women coaches build automated marketing systems that build their personal brand, attract their ideal clients, and fill their programs on auto pilot.